Eco-friendly Spring Cleaning Tips
It's that time of year: time to clear away the clutter, dust, and refresh your home. While you're at it we have some great tips to make your home cleaner (and greener) in more ways than one.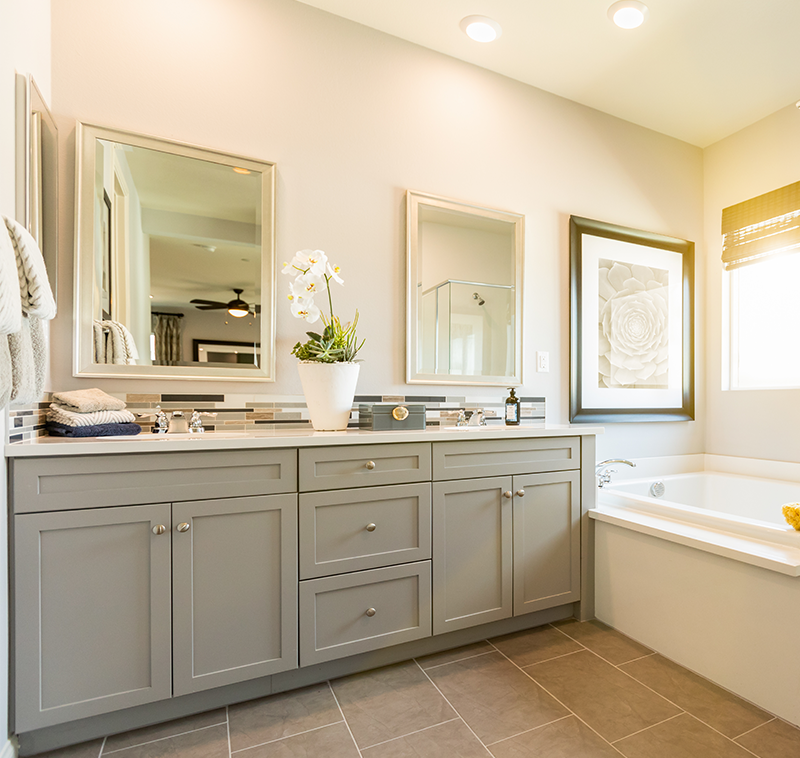 Swap out your chemical-laden cleaning products.
When it's time to clean, the last thing you want to do is use harsh chemical cleaners that can leach into our water, pollute your air, and damage our ecosystem. But how do you know which naturally-derived products actually work, or are even truly natural?
Grove Collaborative is a great new site where they've hand selected the best green cleaning and household brands for home delivery. Not only does your first order ship free, but they also carbon offset every box and guarantee that you'll like the products or your money back.
Try their Grove Collaborative brand soap and cleanser concentrates that last longer than typical eco-friendly products.
---
Don't throw out the old bedding and towels
Maybe replacing old towels and sheets is a part of your spring cleaning routine. If so, great, just don't throw the aging ones out. Cut them up into rags that you can use for your cleaning. Old towels can make great washcloths. Old sheets, with their tighter weave, can make great rags for polishing metal and wood.
Change out your energy-sucking bulbs with new lighting, the easy way.
We all know how important good lighting is. It's the difference between feeling comfortable and "at home" and feeling awkward in a room. So this time when you do your spring cleaning, why not upgrade your lighting? You'll also be shrinking your carbon footprint for decades to come.
If you've tried LED bulbs before you know how frustrating it can be to find the right brightness or warmth in store brand bulbs. At BFranklin, we make it easy by recommending bulbs based on their brightness, warmth and room usage. And we offer unique bulb styles you just won't find elsewhere.
Just think, you could replace all of the energy-draining bulbs in your home with just a few clicks and we'll speed your new bulbs right to your door. On average, most families save $500 per year in energy costs after replacing their old bulbs with ours.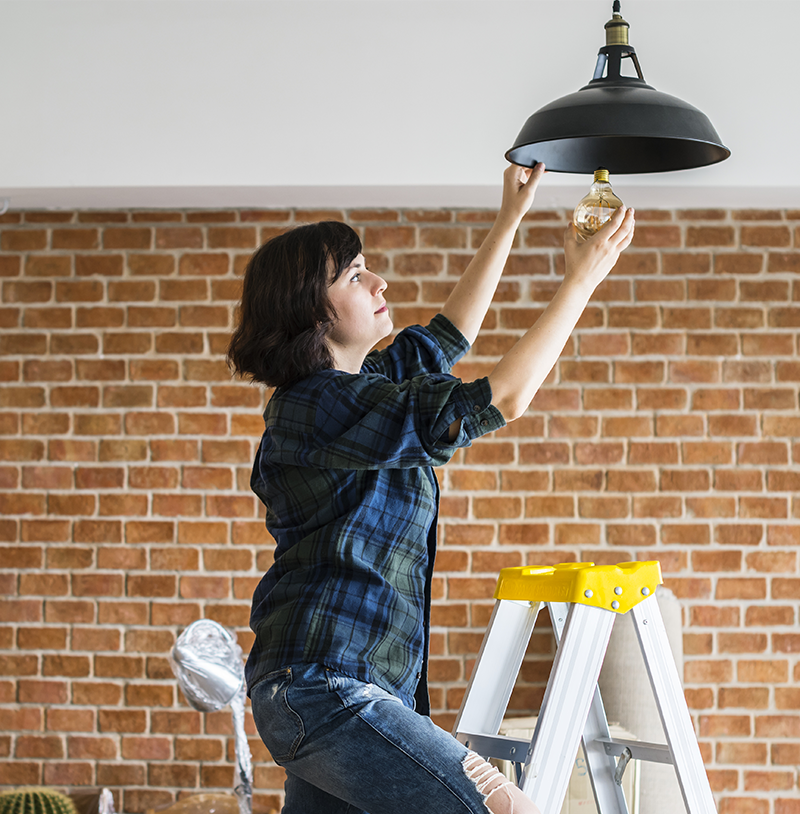 ---
Ditch the fabric softener for a more eco-friendly alternative.
Wool dryer balls have been around for a while, but if you haven't tried them, here's why you should. Not only do they reduce (or eliminate) static and soften fabrics naturally, they can also help speed up drying time. Because they're bouncing around in your machine they move in and around the garments, allowing warm air to more efficiently move through fabric.
Conventional dryer sheets often contain perfumes that cause skin problems or irritate conditions like eczema. They also contain volatile compounds like acetaldehyde and butane which can cause respiratory conditions. Since wool dryer balls made of natural, renewable fibers they are less likely to irritate your skin or breathing. Plus hey'll last for about 1,000 loads and biodegrade easily. And, if you miss having a scent from your dryer sheets, you can always dab a little essential oil on the balls for a healthier fragrance alternative.
Use some old tricks
Some of the easiest eco-friendly cleaning tricks utilize common household items that serve a dual purpose. For instance, you can use a little bit of lemon juice to shine up your chrome or stainless steel fixtures or appliances. Speaking of lemon juice, you can also mix it with a little olive oil to polish your furniture. For stubborn mold, try dousing in vinegar and letting it soak for an hour or two. If your mold is especially stubborn try scrubbing with a paste made of baking soda and water. Learn more ways to create your own cleaning products over on the Sierra Club website.
Whichever methods you use to make your home cleaner and greener, we'll be here with state-of-the-art eco-friendly bulbs that are just right for every room in your home.